New NC District Maps are here ​
Set on OCTOBER 2023
WHAT DISTRICT/PRECINCT DO I LIVE IN?
​
​
Remember, if you're ever unsure of where to vote, or which district of which you're a part, you can use the NC Voter Look Up Tool to look yourself up and see a tremendous amount of helpful information.
---
WILKES PRECINCT AREAS
Note: Rock Creek 1 and 2 have now been combined.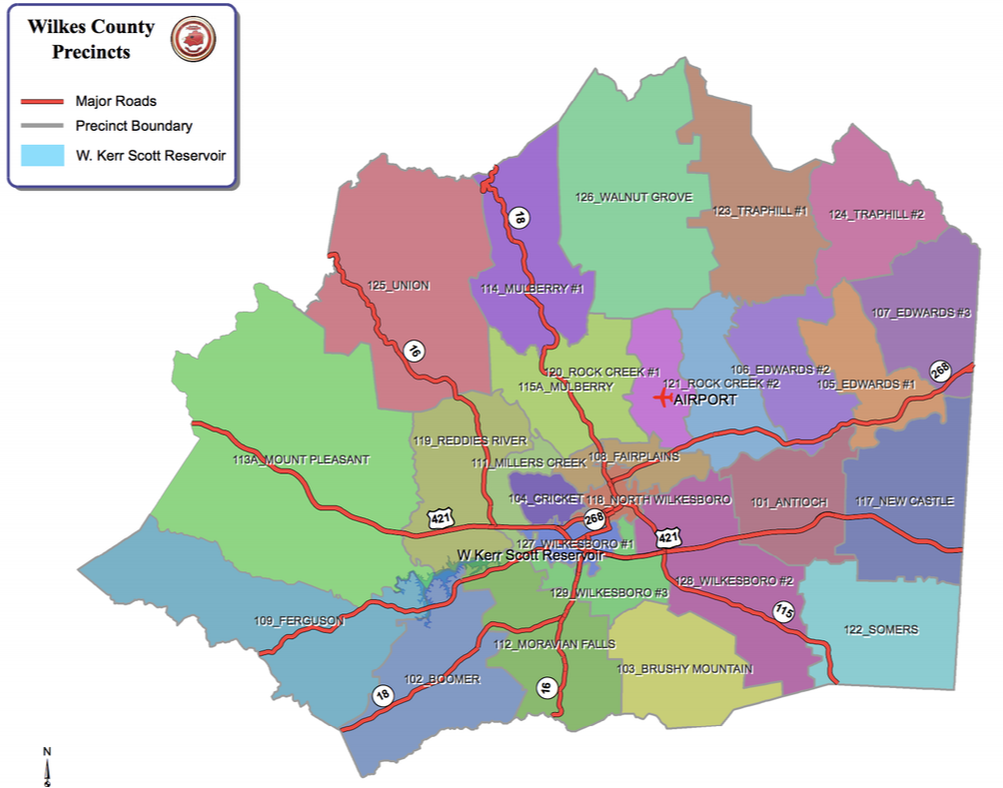 ---
NC General Assembly Map Changes OCT 2023
NEW - NC StatE Senate District OCTOBER 2023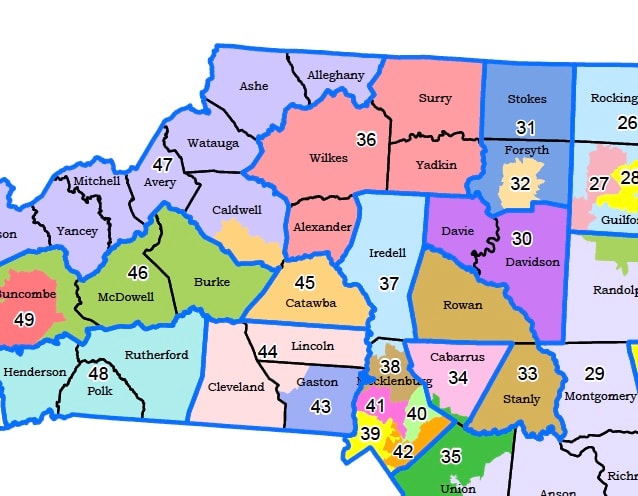 ​

NEW - NC STATE HOUSE DISTRICTS OCTOBER 2023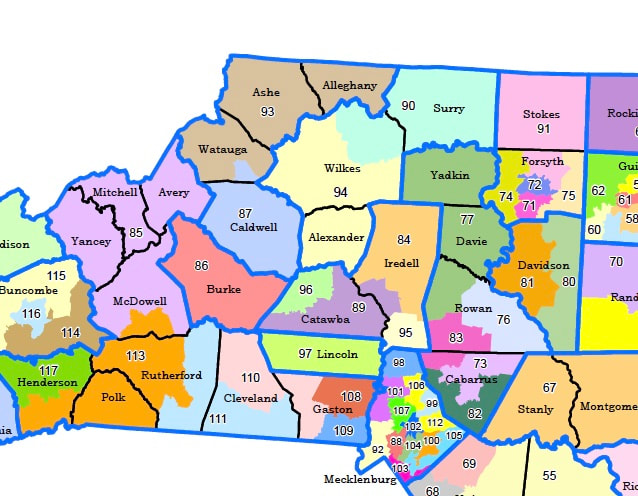 Wilkes continues to be split between the 90th and 94th House District. The 94th district now being the eastern and lower half of Wilkes with the precincts of Antioch, Boomer, Brushy Mtn., Cricket, Ferguson, Fairplains, Millers Creek, Moravian Falls, Mt. Pleasant, Mulberry 1, Mulberry, North Wilkesboro, Reddies River, Rock Creek, Somers, Union, Wilkesboro 1, Wilkesboro 2 & Wilkesboro 3. Alexander County is also included.This is the district currently held by Republican Jeffrey Elmore of North Wilkesboro who will not be running for re-election as he is now trying for Lt. Governor.

The House 90th District will be comprised of northern and western Wilkes precincts Edwards 1, Edwards 2, Edwards 3, New Castle, Traphill 1 & Traphill 2. All of Surry County is also in the 90th District.
This district is currently held by Republican Sarah Stevens of Mount Airy.
---
U.S. Congressional District map CHANGES OCTOBER 2023

​New - US HOUSE CONGRESSIONAL DISTRICT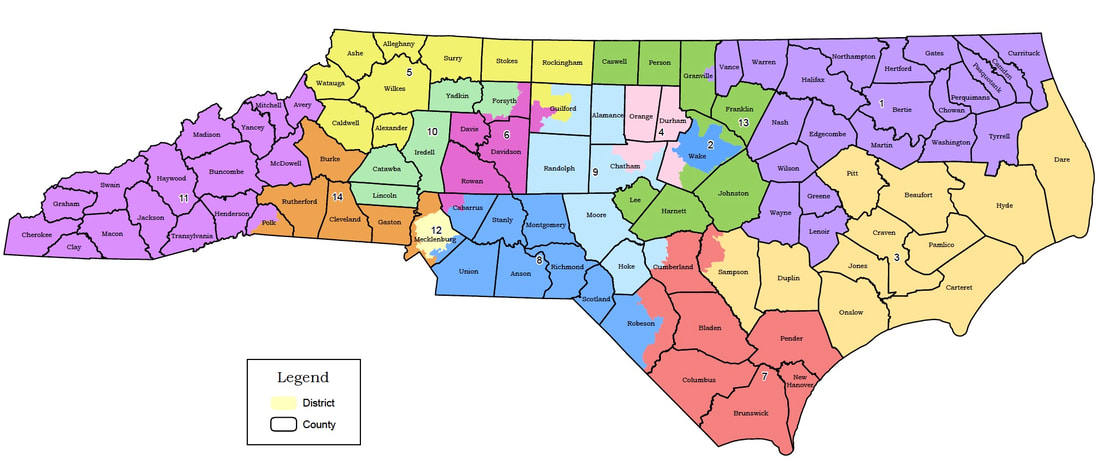 ---
HOW DO I CONTACT OUR ELECTED OFFICIALS?
State Level:
Senator Deanna Ballard (45th District) (R) - NC Senate
( 2 yr. term - up 2020)
300 N. Salisbury Street, Rm. 521
Raleigh, NC 27603
phone: (919) 733-5742
Deanna.Ballard@ncleg.net
Representative Jeffrey Elmore (94th Distict) (R) - NC House ( 2 yr. term - up 2020)
306 A-3 Legislative Office Building
Raleigh, NC 27603
phone: (919) 733-5935
Jeffrey.Elmore@ncleg.net
Representative Sarah Stevens (90th District) (R) - NC House ( 2 yr. term - up 2020)
300 N Salisbury Street, Room 419
Raleigh, NC 27603-5925
phone: (919) 715-1883
Sarah.Stevens@ncleg.net
National Level:
Senator Richard Burr (R) - US Senate (6 yr term - up 2022)
Contact: 217 Russell Senate Office Building
Washington DC 20510
phone: (202) 224-3154
Contact form:
https://www.burr.senate.gov/contact/email
twitter: @SenatorBurr
Senator Thom Tillis (R) - US Senate (6 yr. term - up 2020)
185 Dirksen Senate Office Building
Washington DC 20510
phone: (202) 224-6342
Contact form:
www.tillis.senate.gov/public/index.cfm/email-me
twitter:
@SenThomTillis
Representative Virginia Foxx (R) - US House of Representatives (2 yr - up 2020)
Contact: 2350 Rayburn House Office Building
Washington, D.C. 20515-3305
phone: (202) 225-2071
Contact form:
http://foxx.house.gov/contact/
twitter: @VirginiaFoxx